The traditional scooter par excellence. It's a FOLDABLE scooter!!
---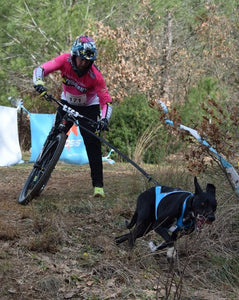 La GRAVITY PULKA R  pour mushing est spécialement conçue pour la performance et la compétition.
---
C'est la trottinette de mushing sprint pour la compétition de la marque Gravity, celle que vous apercevrez souvent lors des courses internationales.
---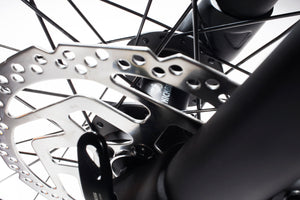 Cable or hydraulic disc brake? The cable-operated brakes are easier to maintain than you can easily do yourself. Cables under tension put pressure on the pads on the disc. Hydraulic brakes require a little more know-how to maintain, we recommend having it done by a bicycle professional. This system is the one for hiking and outings at sustained speed where you will benefit from increased power for less effort on the brake levers. Braking is more progressive and you can better manage your speed in all circumstances. Jeff Theberge
---
After such an intense period of work, development and structure, a little calm.